Insights
Energy management insights for
better business decisions
Posted 11 months ago | 4 minute read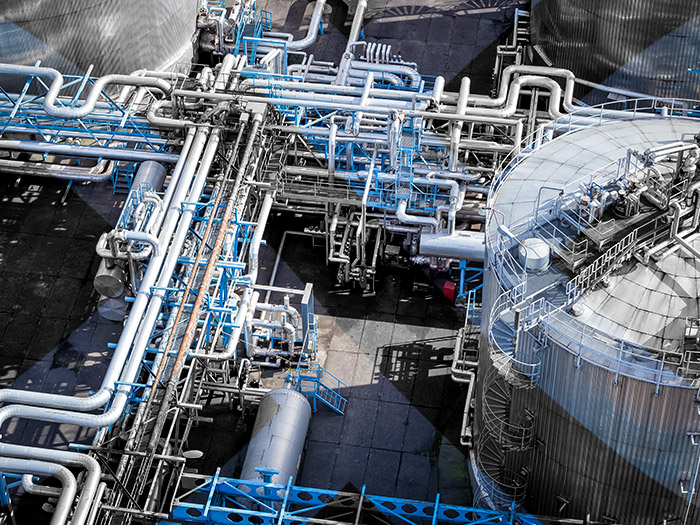 BEIS unveils £166M to support industrial decarbonisation
The government has unveiled a £166.5M funding package for green technologies, to support industrial decarbonisation and drive progress towards net-zero ambitions, while creating more than 60,000 green jobs.
On 24 May, BEIS said the investment will accelerate development in carbon capture, greenhouse gas removal and hydrogen technologies, while also helping find solutions to decarbonise the UK's most polluting sectors including manufacturing, steel, energy and waste management.
The funding package looks to build on commitments set out within the Prime Minister's 10-point plan. The largest allocation – £60M – has been ringfenced to support the development of low-carbon hydrogen. But there is good news for energy-intensive industries.
£16.5M has been allocated through the Industrial Energy Transformation Fund to develop new technologies and processes that help energy-intensive sectors cut emissions, while also reducing their energy bills.
£20M is to be used to establish a new virtual Industrial Decarbonisation Research and Innovation Centre that will accelerate the decarbonisation of key energy-intensive industries. Led by Heriot-Watt University, the Centre will address the challenges faced by large industrial and commercial businesses, helping to provide solutions that reduce costs, risks and emissions.
A further £20M is to support the development of the next generation carbon capture, usage and storage (CCUS) technologies so they can be deployed at scale by 2030. £8M has been set aside for projects to develop innovations, such as repurposing textile waste, new clay production techniques for the ceramics industry, and concrete manufacturing that support the rapid recovery and sustainability of UK post-Covid economy.
£4.7M will be used to establish a new Transforming Foundation Industries Research and Innovation Hub. Led by Cranfield University, the hub will support industries such as metals, glass, cement, paper and glass to address their common challenges, whilst accelerating the development and adoption of new technologies and business models.
The government has also pledged £37.5M to fund the largest programme of greenhouse gas removal methods to date in a bid to cement the UK's status as a world-leader in this technology. 24 projects across England and Wales will receive up to £250,000 to fund their work, and a further five will receive up to £4.5M each to explore the viability of adopting greenhouse gas removal methods at scale.
Mark Davis, GridBeyond's Managing Director UK & Ireland said:
Projects receiving funding include:
Celsa Manufacturing, Cardiff, Wales, will receive £3M to install new technologies to reduce emissions and improve energy efficiencies in the process to melt scrap metal and produce steel
Saint-Gobain Glass, Eggborough, North Yorkshire, will receive over £1.4M to deliver a new flat glass production furnace to improve the efficiency of its UK plant while reducing energy consumption, emissions and on-going maintenance costs.
Tate & Lyle, London, will receive over £500,000 to study how it can decarbonise its sugar refinery and reduce greenhouse gas emission by 90%.
Phillips 66 Limited, Humberside, will receive over £500,000 explore switching fuel in its gas refinery's industrial fired heaters with renewable and low-carbon hydrogen.
BAE Systems, Glascoed, Wales, has been awarded over £82,000 to incorporate energy efficient technology that replaces a steam heating system at the company's Glascoed site. The project aims to reduce energy consumption and the company's carbon footprint by up to 25%
William Cook Holdings Limited, Sheffield, will benefit from over £38,000 to improve energy efficiency and reduce its environmental footprint by recovering waste heat from its furnaces to produce electricity.