Gas peakers and combined heat and power (CHP) plants are key bridging technologies in the transition to a fully renewable grid.
By optimising trades with GridBeyond, flexible gas generation plants can participate in numerous markets to maximise all trading opportunities, whilst enhancing capacity and demand response returns, lowering running costs and boosting efficiencies.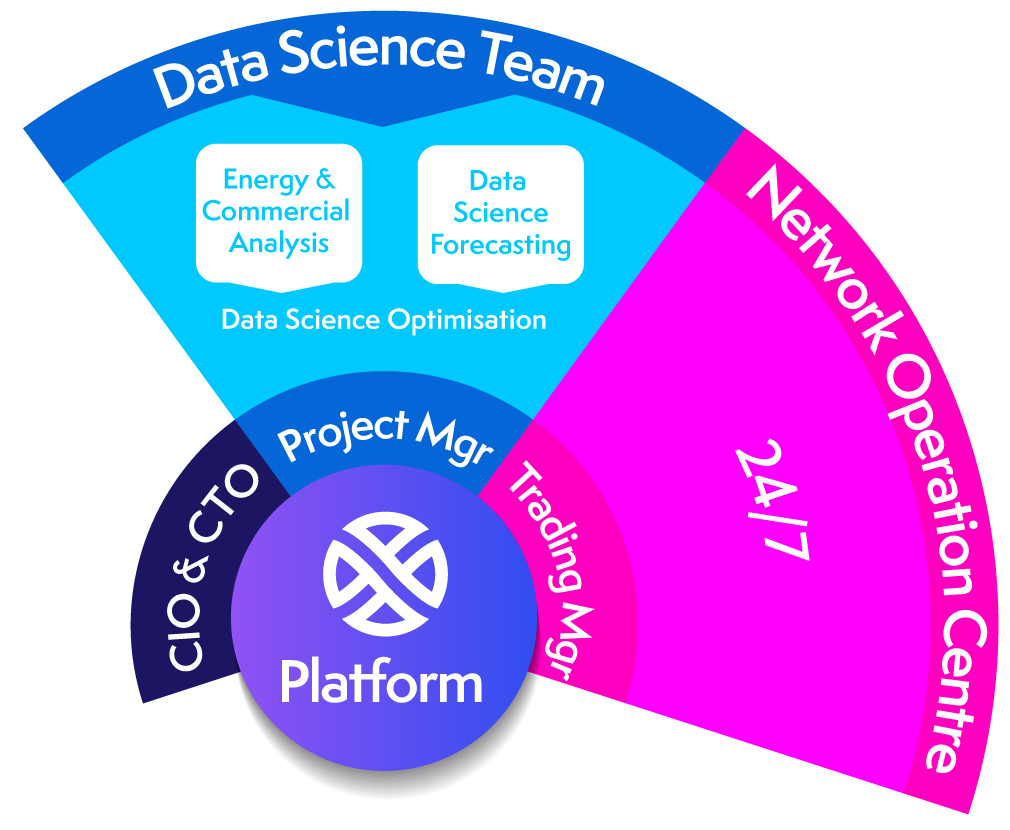 AI Platform for Robotic Trading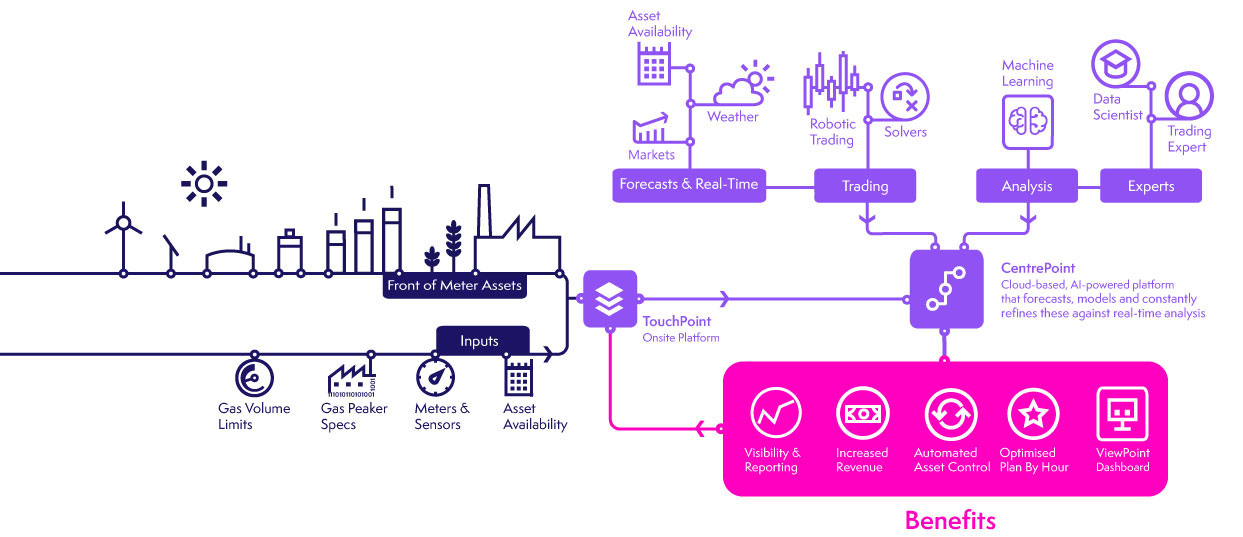 Maintaining operational integrity and contractual obligation
At GridBeyond we don't just follow price trends. We use AI-powered technologies, machine learning and solvers, supported by the expertise of our in-house Data Scientists, Commercial and Quantitative Analysts and Traders to forecast market movements and identify opportunities. With GridBeyond, you are working with a leading energy company with a 24/7 operations centre.
The supervised automations from GridBeyond's Point platform ensure continual trading whilst maintaining operational integrity and contractual obligations. GridBeyond also has the ability to optimise gas contracts for reduced running costs.
Our real-time optimisation software turns data forecasts, asset constraints and market opportunities into the best financial outcome for your assets and controls assets to bid, offer, schedule and dispatch across all available markets in real-time ensuring our clients get the most margin per MWh.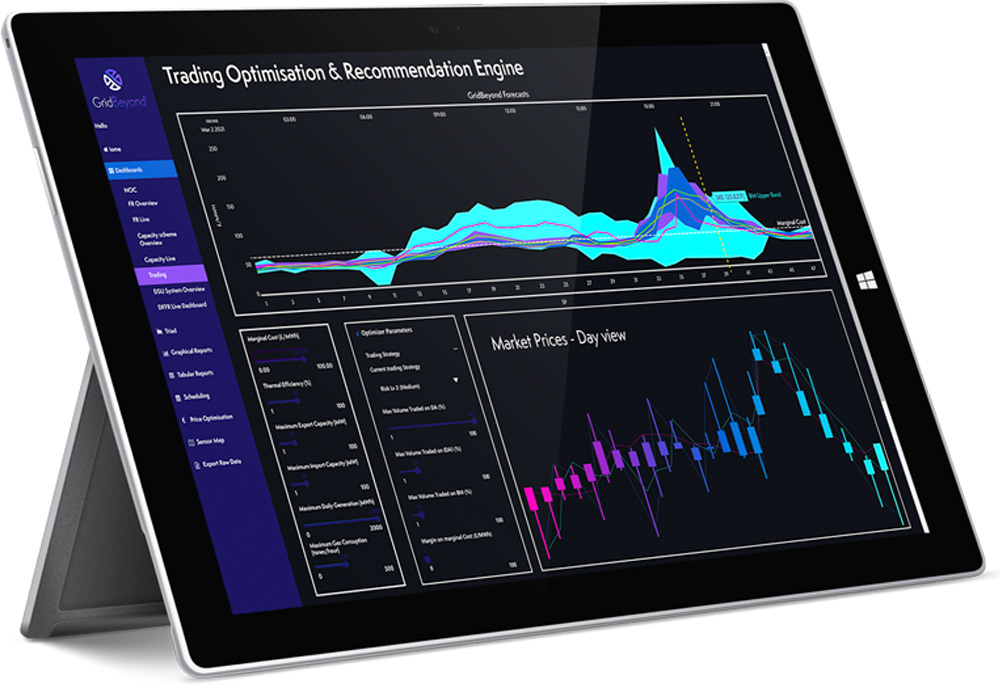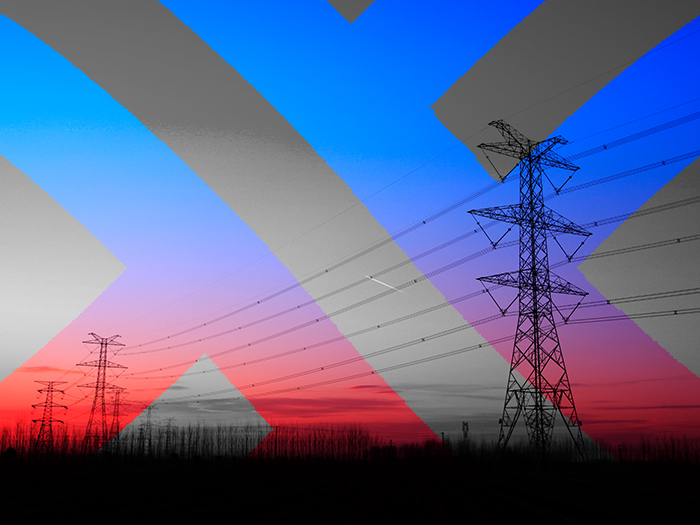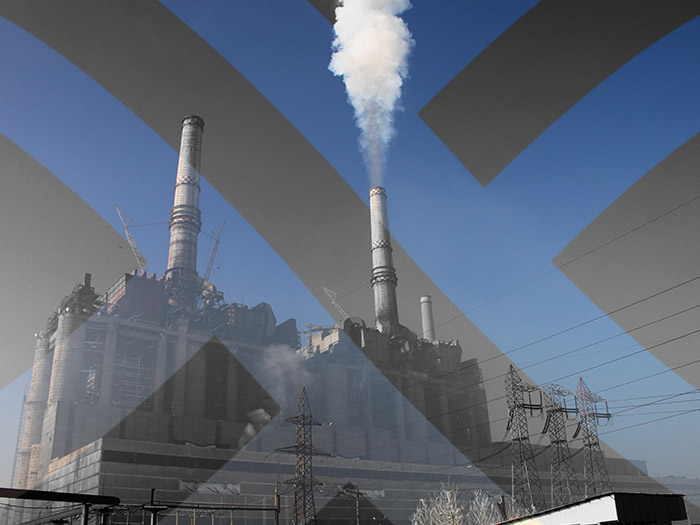 Portfolio and risk management
Unlock new revenues, manage curtailment and price volatility for your generation assets.

Market access
Navigate and access the array of traded markets and grid programmes for maximum return on investment.
Managed AI
Smart trading solution combining the expertise of our team with the latest technology to increase your efficiency and competitiveness.

Ready to transform your energy into opportunity?
Discover if you can generate new revenues, enhance energy savings and boost sustainability with AI-powered Energy Services.
Book a 20 minute assessment to determine whether your company is eligible.
During the chat, our energy experts will be able to explain the process and answer any questions.