Insights
Energy management insights for
better business decisions
Posted 7 months ago | 7 minute read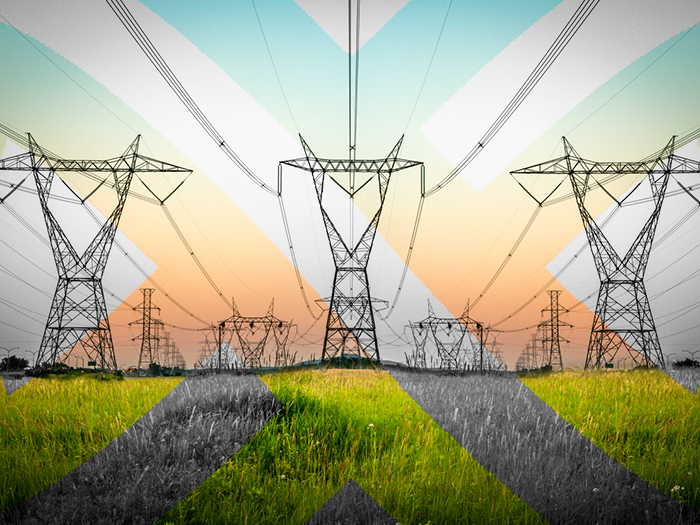 Building an ever resilient onsite energy system
Guest Blog with Ashlyn Brulato, Business Development at EDPR NA Distributed Generation
Over recent months energy has become front-page news and the debate about its future has never been more important. A combination of rising commodity costs pushing up bills for consumers and disappointment from some following the change of term on coal ambitions at COP26 has brought attention to the sector. Here in collaboration with Ashlyn Brulato, Business Development at EDPR NA Distributed Generation, we take stock of what the future of the energy system might look like if we are to meet our collective long-term challenge of providing safe, reliable, and secure energy in a sustainable and affordable way.
The headline announcement from COP26 was the agreement from parties to "accelerate efforts towards phasing down coal power". While many have said this outcome is disappointing, the final text of the Glasgow pact clearly reflects the future direction of the energy sector and recent events have highlighted the need to increase resiliency in the power mix. As climate impacts can be destructive, sudden, and costly, we must reconsider what we expect from our energy infrastructure and, in turn, install more permanent and reliable solutions.
According to the U.S. Department of Energy ("DOE")'s Office of Energy Efficiency and Renewable Energy, "a resilient power system", as defined by the DOE's Grid Modernization Initiative and the National Academy of Sciences, must be capable of "lessening the likelihood of long-duration electrical outages occurring over large service areas, limiting the scope and impact of outages when they do occur, and rapidly restoring power after an outage."[1] Integrating renewable and localized energy infrastructure increases the resiliency of the system by reducing the likelihood of an outage and assures there is always a backup when one does occur.
Our current electrical system in the U.S. relies heavily on grid solutions that are centralized. Utilities transmit energy from power plants through transmission lines to households and businesses. In a complementary way, locally generated energy can often provide a more reliable supply. Onsite solar generation can be distributed directly to the demand source as opposed to being transmitted between sites. In communities, particularly those vulnerable to storms or flooding, onsite distributed generation can determine whether or not a system is resilient to these threats.
Onsite solar generation is a good first step to increasing resiliency of an energy system. Some options for installation for solar PV include rooftop, ground mount or carport (over a parking lot) solutions, depending on the sites' accessibility and layout. These systems allow the consumer to localize their energy production and be less reliant on energy coming from the centralized grid. Onsite renewable generation can be used for everyday energy production but can be especially important for system resiliency.
Paired with other technologies, like battery storage, these onsite systems can even offer reliable supplies when the sun isn't shining. By storing produced energy for use at future time, battery storage systems can be extremely useful particularly when the centralized grid might be experiencing an outage. Solar PV systems that are paired with battery storage can independently support a site's energy usage. If/when grid power is lost, these systems can detect the loss of power and transition to an "islanded" mode.
Energy markets today focus on supplying energy with everyone buying from the same wholesale market. While they are paying the same system charges, they are also subject to the same costs, levies and taxes. However, looking at the future of the wider energy system, we will see increased levels of local, green generation. While renewables have significant potential to increase the resiliency of our energy supplies, this brings challenges for grid operators, who are used to managing large, centralized fossil-fuel power plants, in integrating generation with variable output.
According to Muncaster, demand response (DR) could provide the missing link between accelerating the energy transition, integrating more renewable energy, ensuring the reliability of grid networks, and reducing energy costs. But it is crucial that it is managed and optimized in a way that supports not only the grid, but those offering the service.
Moving forward we need to integrate energy supply, self-generation, DR, and efficient consumption for customers. More and more, EDPR NA Distributed Generation is collaborating with customers from the C&I ("commercial & industrial") and MUSH ("municipalities, universities, schools & hospitals) sectors on tailored approaches to make their onsite generation strategies more resilient to prevent costly "down time". The approach to resolve their concerns is tied to a bundled technology strategy, using "hard" technologies ranging from solar coupled with storage, microgrids and greater transmission network building, coupled with "soft" technologies ranging from AI to other software technologies focused at on time, reliable demand response.
These customers – ranging from cold storage facilities to supermarkets to hospitals – cannot afford "being down" for a few days, or even a few hours. For many of them, adapting our energy infrastructure to be more resilient will only become increasingly [SW1] important – but if we get it right – we have the opportunity to build more resilience from inevitable future global commodity price shocks while ensuring a greener and cleaner future.
We are at a point where there is ample opportunity to improve the resiliency of the energy sector and these adjustments can be made with the resources mentioned on EDPR NA Distributed Generation's and GridBeyond's website.
Complimenting centralized energy production with distributed generation, and additional supporting technology would drastically improve energy sector resilience, creating safer, cleaner, and more stable communities. The technologies behind these onsite systems are accessible and aid in implementing a reliable and resilient infrastructure. Installing local onsite renewable energy production and storage is a great next step towards building resilience in communities and we look forward to supporting key stakeholders in their 21st-century planning.
Other sources
https://www.wri.org/news/release-cop26-accelerates-adaptation-progress-40-countries-now-united-adaptation-action
[1] https://www.energy.gov/eere/solar/solar-and-resilience-basics
Acknowledgment Our thanks to EDPR NA Distributed Generation for their collaboration on this Insight.
About EDPR NA Distributed Generation
At EDPR NA Distributed Generation (EDPR NA DG), accelerating the adoption and success of distributed generation is at the core of our mission. EDPR NA DG provides cutting-edge innovative renewable energy services to the entire North American region. Built on long-standing relationships with developers, power generators, corporate purchasers, municipalities, and local communities, EDPR NA DG delivers a full suite of offerings ranging from financing and development to construction and operation of energy and storage assets poised to scale. To date, EDPR NA DG has an operating capacity of 86 MW, with a near-term pipeline of more than 200 MW, across 200+ sites in 20 states. For more information, visit www.edprnadg.com. EDPR NA DG is part of EDP Renewables (Euronext: EDPR), a global leader in the renewable energy sector and the world's fourth-largest renewable energy producer. With a sound development pipeline, first-class assets, and market-leading operating capacity, EDPR has undergone exceptional development in recent years and is currently present in 25 international markets (Belgium, Brazil, Cambodia, Canada, Chile, China, Colombia, France, Greece, Hungary, Indonesia, Italy, Japan, Malaysia, Mexico, Poland, Portugal, Romania, Singapore, Spain, Taiwan, Thailand, the United Kingdom, the United States, and Vietnam).
EDPR NA DG Contact:
Ashlyn Brulato