Insights
Energy management insights for
better business decisions
Posted 6 months ago | 3 minute read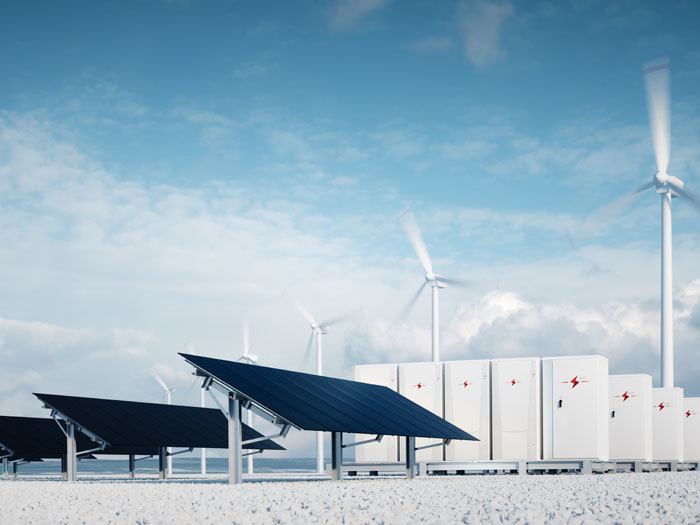 Global clean energy investment outpacing fossil fuel spending
Global investment in clean energy technologies is surpassing spending on fossil fuels, and the energy crisis has further accelerated the momentum of the global green energy transition.
In its latest World Energy Investment report the International Energy Agency (IEA), predicts that investment in the world's energy system will reach $2.8T in 2023, with over $1.7T allocated to clean energy technologies such as renewables, electric vehicles (EVs), nuclear power plants, power grids, energy storage, low carbon fuels, energy efficiency projects, and heat pumps.
While the remaining amount, just over $1T, is still predicted to be invested in coal, oil, and gas projects, the IEA emphasises that clean energy technologies are progressing faster. The shift in momentum is evident as clean tech investment is expected to increase by 24% between 2021 and 2023, driven primarily by renewables and EVs, compared to a 15% rise in fossil fuel.
Solar energy is highlighted as a prime example of the scale and scope of the clean energy transition, with investments projected to exceed the funding directed towards oil production for the first time this year, with an estimated amount of around $380B. The report also indicates that nearly 90% of global investment in new power generation will be allocated to low carbon electricity technologies.
Battery storage investment has more than doubled worldwide between 2021 and 2022 and is expected to double again in 2023. The report notes the significant growth in global heat pump sales for two consecutive years and a 55% increase in EV sales in 2022, reaching approximately $400B.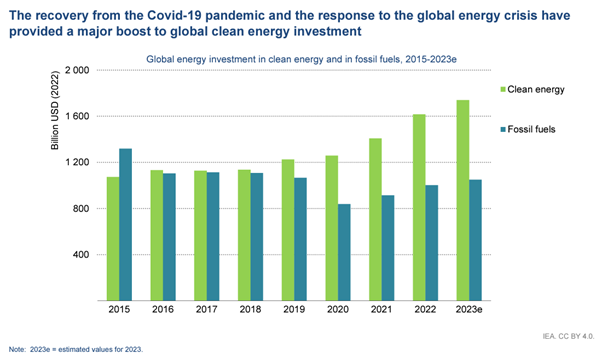 Source: IEA
GridBeyond Managing Director Mark Davis said: