Insights
Energy management insights for
better business decisions
Posted 1 year ago | 4 minute read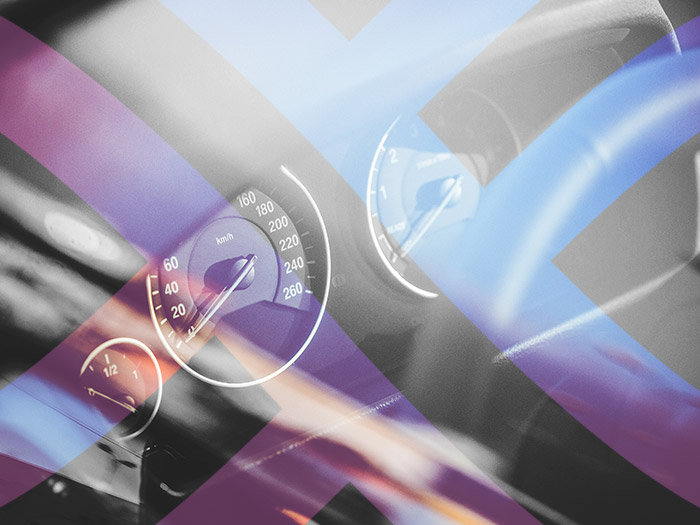 Government publishes "greenprint" for transport
The government has unveiled plans to decarbonise domestic transport in Britain by 2050. Combined with the 2035 phase out date for new fossil fuel powered cars and vans, this represents a world-leading pledge to eliminate polluting road vehicles within the next two decades.
The Transport Decarbonisation Plan sets out a pathway for the transport sector to reach net zero by 2050. It notes that the decarbonisation of vehicles has already begun – there are already over 175,000 zero emission vehicles in the UK – registrations increasing threefold in 2020 on 2019 – and a further 198,000 plug-in hybrid vehicles. But transport remains one of the largest sources of air pollution in the UK.
The document, published on 14 July, presents a raft of policies including a proposal to phase out the sale of new diesel and petrol heavy goods vehicles (HGVs) by 2040. The consultation, launched the same day, proposes a 2035 phase out date for vehicles weighing from 3.5 to 26 tonnes and 2040 for vehicles weighing more than 26 tonnes.
The government also published the Green Paper on a New Road Vehicle CO2 Emissions Regulatory Framework. It details initiatives and invites views on reducing emissions from transport, including on the zero emissions vehicles (ZEV) mandate, which would see car makers required to produce a minimum number of electric vehicles for sale.
The ZEV transition 2035 delivery plan brings together all of the measures for decarbonising cars and vans into a single document. It outlines the key timelines, milestones and how progress towards the commitment to deliver mass ownership of zero emission vehicles will be monitored. It confirms that favourable company car tax rates for zero emission cars will run until at least March 2025. In addition, by 2022, a local EV infrastructure fund will be launched and by 2024, the new road vehicle emissions regulatory regime will potentially be introduced. By 2027, a full progress review of the delivery plan will be undertaken, and government and van fleets will be 100% zero emissions.
The government also published its response to the electric vehicle smart charging consultation, committing to prepare legislation later this year that would ensure that all new private electric vehicle (EV) charge points meet smart charging standards. Since the last consultation in 2019, the smart charging market has developed significantly, yet it is still in a nascent stage. The government's intention is to mandate a minimum set of requirements that supports the early smart charging market.
In the autumn, a legislation will be laid before parliament that would mandate that all new private charge points must be capable of smart charging and that smart charge points must meet device level requirements, including for cyber security, interoperability and grid stability.
In 2022, the government will consult on a regulatory regime that would apply to the entities that can control charge points, such as charge point operators and electricity aggregators.. The government is also seeking to develop a future policy strategy for vehicle-to-grid (V2G) and vehicle-to-everything (V2X) and intends to launch a call for evidence on V2X later this year.
Mark Davis, GridBeyond's Managing Director UK & Ireland, said:
"The government has already committed significant investment for EV charging infrastructure, and the latest raft of announcements should increase further the industry and consumers confidence for the road ahead, not just for cars but other forms of transport too, including buses and heavy goods fleets.
"As ever, the devil will be in the detail. A secure, intelligent and consumer friendly charging network is essential for mass adoption of EVs and innovation that would allow energy system to make the best possible use of renewable sources."
GridBeyond's Point Ai. Services consist of three complementary products: Ai. Terms, Ai. Trade & Ai. Thrive, which together, will transform your energy into opportunity.
If you have any questions around the potential for your site, contact our team, or to learn more about the complimenting services offered by GridBeyond's intelligent energy platform, our Point Ai. Services brochure.