Insights
Energy management insights for
better business decisions
Posted 3 years ago | 2 minute read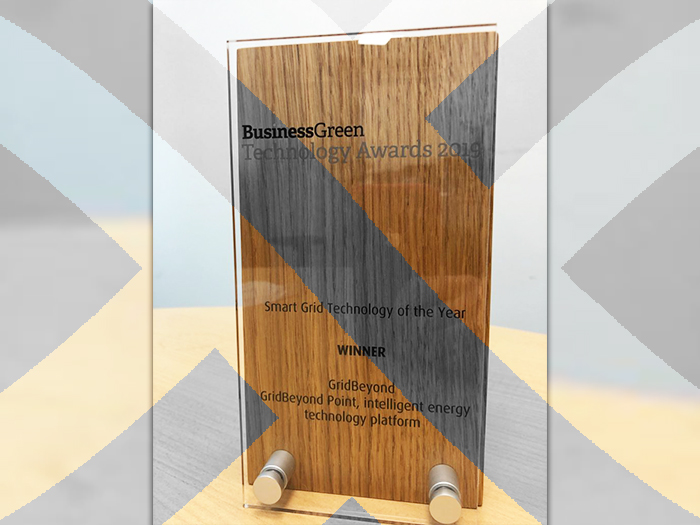 GridBeyond Wins Smart Grid Technology of the Year Award at BusinessGreen Technology Awards 2019
The BusinessGreen Technology Awards recognise the cutting edge technologies and innovators that are working to accelerate the transition to a sustainable and low carbon economy. This year, GridBeyond has been named as the winner in the Smart Grid Technology of the Year category for its intelligent energy technology platform – GridBeyond Point.
The judging panel for the awards explained:
Michael Phelan, Chief Executive and Co-founder at GridBeyond commented:
"We are delighted that our intelligent energy technology platform, Point, has been awarded for its innovative approach to energy management that advance the transition of our economy from fossil fuels to renewable energy.
GridBeyond Point has been developed over 60 man-years and sits at the heart of our business' products and services. Point simplifies the complexity of the energy market and delivers maximum value and efficiencies for our partners. Since 2018, the platform has been harnessing the power of machine-learning technology, providing a wide range of services, including:
Access to grid Balancing Services & Capacity Market
Monitoring & Analytics
Dynamic price optimisation
Dynamic asset optimisation