Insights
Energy management insights for
better business decisions
Posted 1 year ago | 2 minute read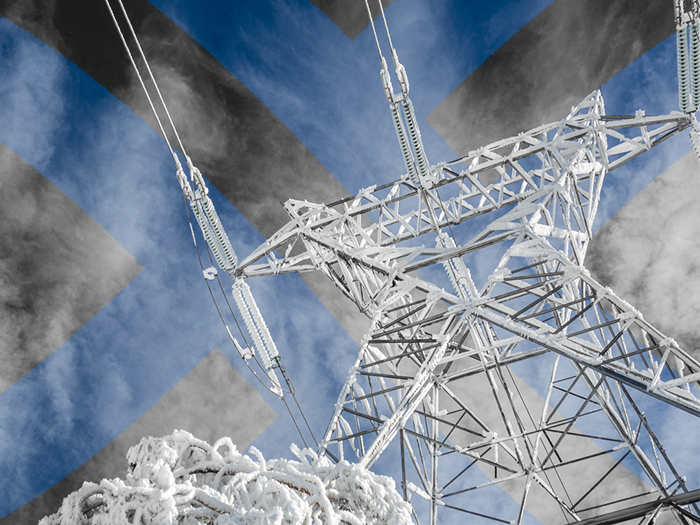 Risk of "very high prices" this Winter, says National Grid ESO
The electricity system operator (ESO) has said it expects supply to be tight at times this winter, most likely in the first half of December.
In its Winter Outlook 2022-23: Early view report, published on 28 July, ESO said there could be "tight periods" in early December. It expects system margins to be broadly in line with recent winters with a de-rated margin of 4.0 GW, equivalent to 6.7%. Expected peak demand is forecast to be 59.5GW (including 1.2GW of operational reserve). The loss of load expectation (LOLE) of 0.1 hours is within the Reliability Standard of 3 hours LOLE.
The system margin calculation assumes that on the tightest days the price in Great Britain will be higher than in Europe causing interconnector flows in response to these market signals, which include scarcity prices. But ESO said it expects some tight periods that are most likely to occur in the first half of December and said it may need to use its operational tools, such as issuing electricity margin notices (EMNs), to manage these periods.
Capacity stack chart to illustrate margin vs peak demand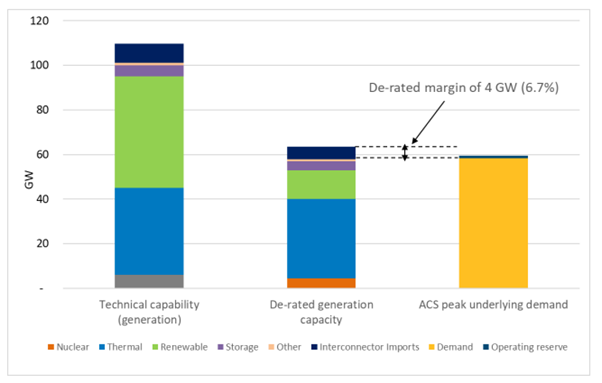 Source: National Grid ESO
The report also outlined the steps that have been taken to build resilience and mitigate the potential impact of shortfalls in Europe's gas supply to electricity customers in Great Britain. These included deals made to delay coal plant closures, incentivise greater demand-side response, and optimise network outages.
The full Winter Outlook Report will be published in the Autumn.
Mark Davis, GridBeyond's Managing Director UK and Ireland, said: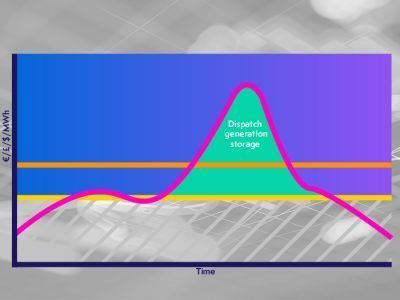 Hedging your bets this winter
If you are not hedging your electricity, you may have seen your electricity bills rise by 30-35% over the last few months and wondering what the outlook could be for the winter ahead and crucially how to manage your cost of operations.
Learn more