ViewPoint
Trading Optimisation and Recommendation Engine
ViewPoint Trading Optimisation and Recommendation Engine
Our job is to help you to get the best possible return on your investment, whether that's a single battery, co-located renewable generation or a whole portfolio of assets across multiple locations.
When it comes to battery storage assets there are numerous markets on which to dispatch your asset, but the revenue pots are finite. This means dispatch timing and deciding which market in which to trade impacts your revenue opportunities. In addition, given that many battery optimisers are owned by companies with competing assets it's crucial that you select a partner that will act in your best interests.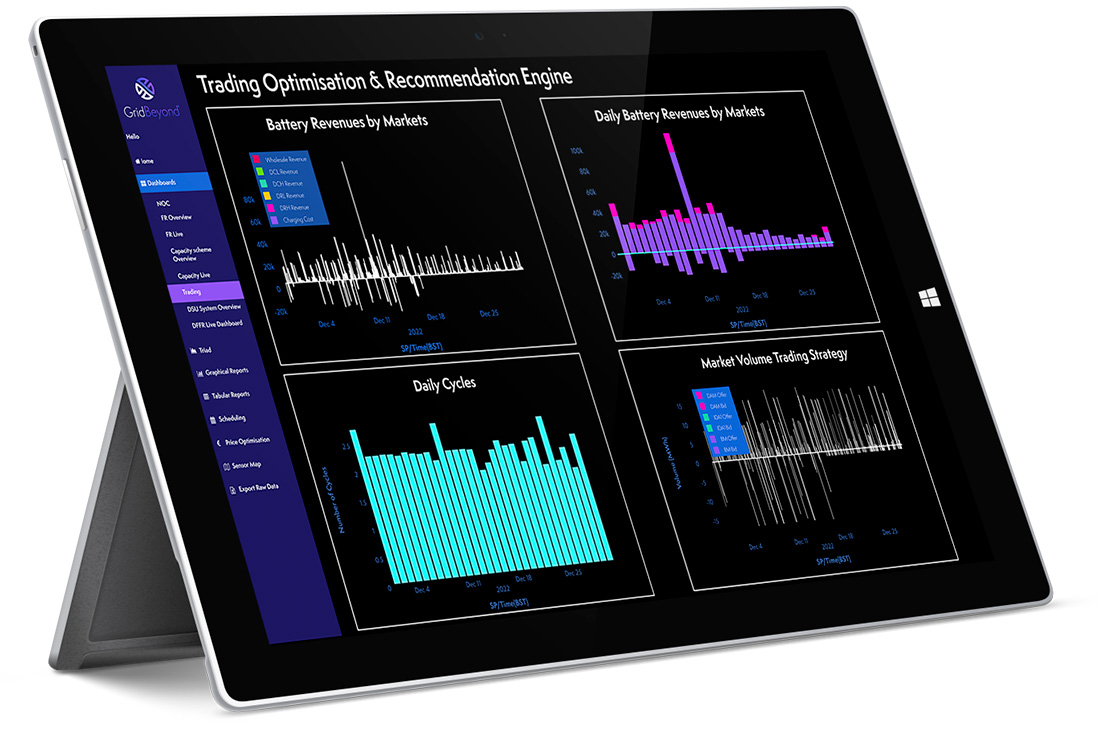 2 min to know how it works
Using AI and deep data science GridBeyond provides battery owners and operators with:
Full route-to-market trading access
Forecasting of market prices
Optimisation algorithms to maximise revenue accounting for technical constraints and warranties
Full transparency around asset operation
Our solution combines machine learning, AI and data solvers with a trading team of 45; including quantitative and commercial analysts, data scientists and full-time traders.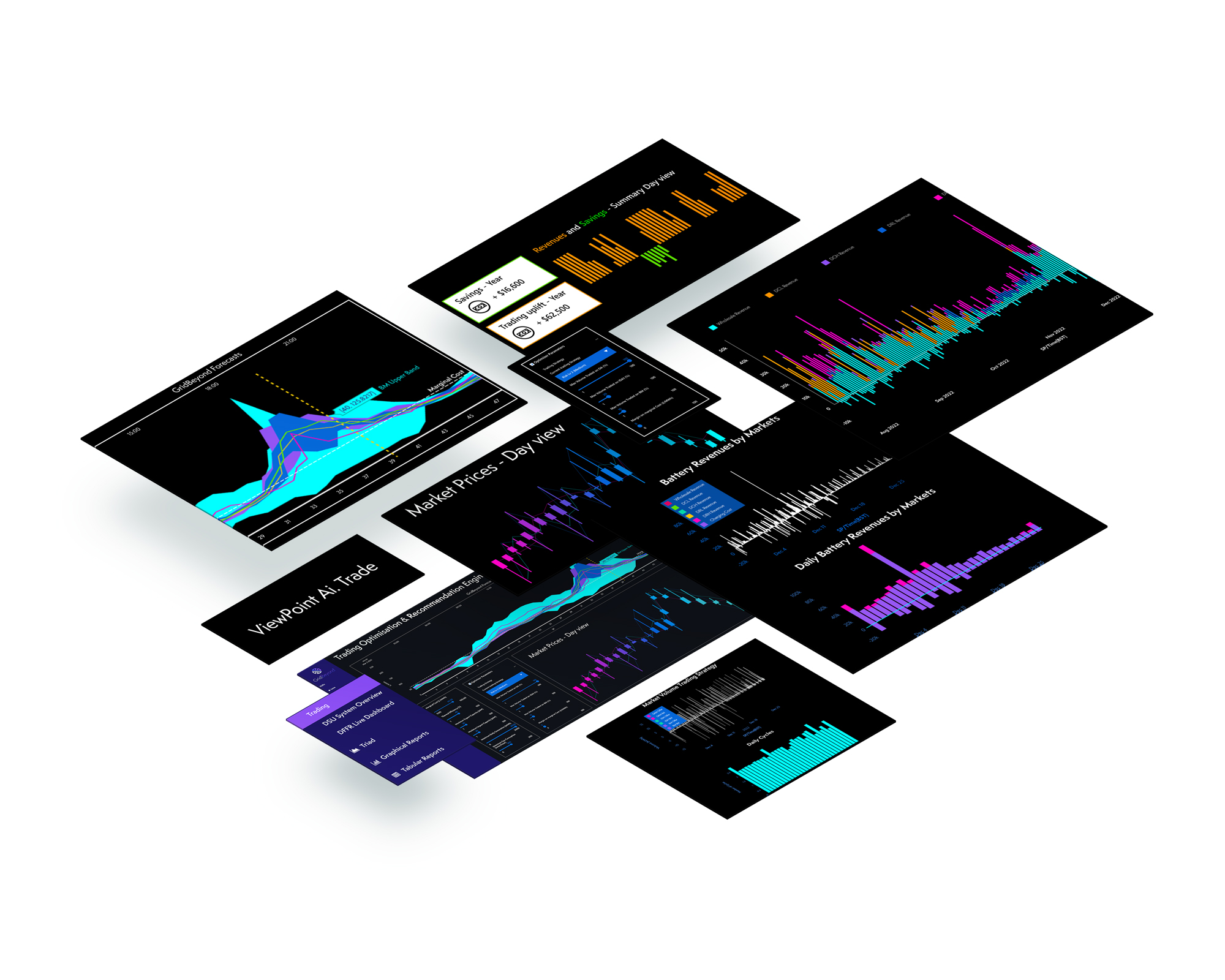 Trading for maximum revenue
Unlike many optimisers we take an asset level approach that ensure that each of your batteries is optimised independently, rather than a portfolio approach. This ensures each of your assets receives the maximum return on investment, while taking battery warranty, cell degradation and operational constraints into account.
ViewPoint Trading Optimisation and recommendation Engine then presents you with the information for each asset and your entire portfolio, ensuring you have full transparency around asset operation.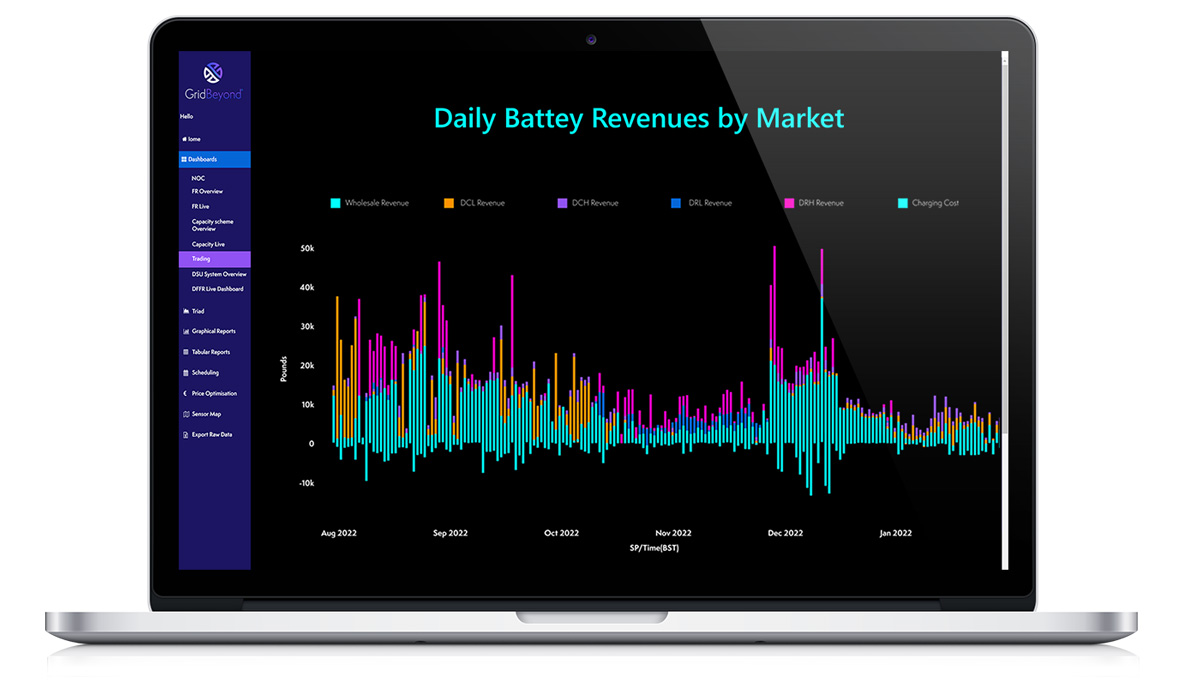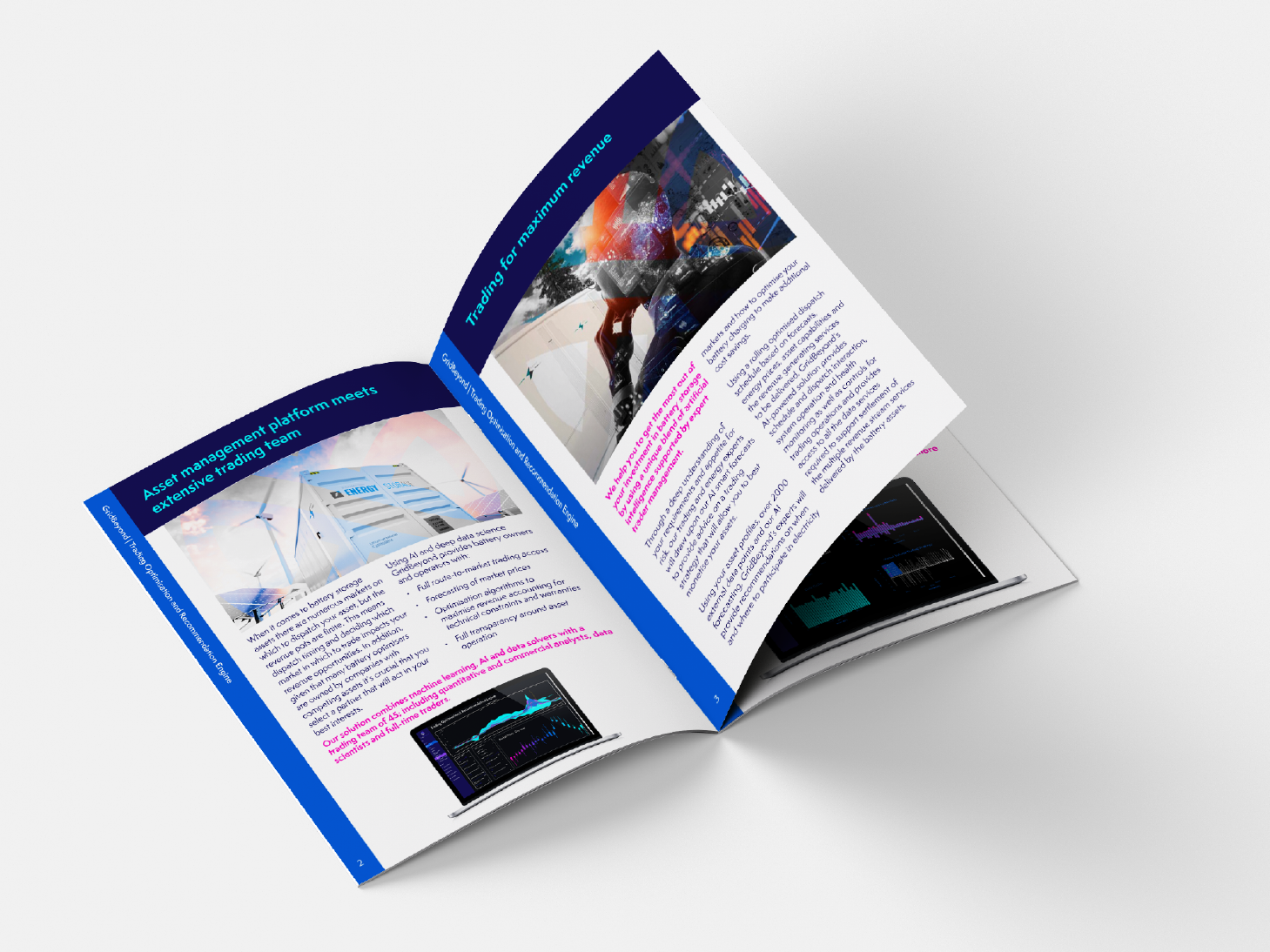 Ready to transform your energy into opportunity?
Discover if you can generate new revenues, enhance energy savings and boost sustainability with AI-powered Energy Services.
Book a 20 minute assessment to determine whether your company is eligible. During the chat, our energy experts will be able to explain the process and answer any questions.