Insights
Energy management insights for
better business decisions
Posted 1 month ago | 3 minute read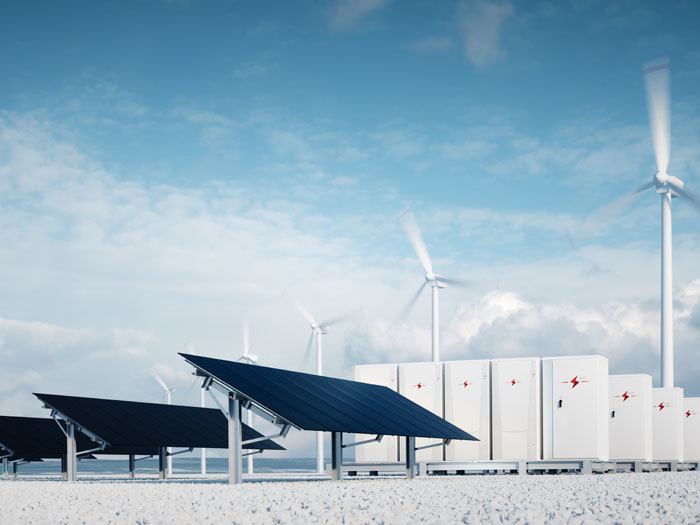 UK could lose place as global leader in renewables
The UK's ambitions to ramp up domestic renewable generation to meet its climate targets are at risk from its poor investment environment, Energy UK has warned.
In its latest report on industry investment, the trade association argues that the financial climate for low-carbon generation has deteriorated significantly, threatening to undermine the country's ambitious green agenda and damage the wider UK economy.
It said that the UK is at a crossroads. The government has set bold targets to tackle climate change and bolster energy security through a rapid expansion of clean, homegrown energy. Doubling down on new-low carbon generation will combat the cost-of-living crisis, the energy crisis, and the climate crisis, all at the same time. But this can only be achieved by ensuring that the UK continues to attract international private sector investment into low-carbon projects; providing jobs, skills, and economic growth to parts of the country that need it most.
With an estimated £500B in additional power sector investment needed between now and 2050 to meet the UK's net zero goals, Energy UK believes private sector funding is essential for the transition. But Energy UK said a range of factors including inflation, interest rates, supply chain difficulties, planning hurdles and "poorly designed" windfall taxes are making low-carbon projects less appealing. The knock-on effect for new low-carbon generation is that overall costs have increased by a staggering 20-30%, with some developers reporting cost increases of up to 50% for specific projects. It further argues the US Inflation Reduction Act and pledged loosening of subsidies in the EU risks driving money overseas.
Energy UK has called for reforms to the Electricity Generator Levy – the windfall tax on electricity generators – such as bringing in investment relief, increasing the amount of generation supported by the Contracts for Difference scheme (CfDs), and decoupling electricity prices for existing low-carbon generation from marginal prices set by gas.
In addition, it said to maintain investor confidence the upcoming Budget should:
Introduce voluntary CfDs (VCfDs) (what is VCfDs?) as a way to bolster investor confidence, provide net benefits to consumers, and decouple electricity prices for existing low-carbon generation from marginal prices set by gas.
Signal certainty by providing a stable and predictable long-term policy landscape, and by ruling out revolutionary market reforms as soon as possible.
Without taking action to address investor uncertainty, the UK economy could lose out on £62B of investment between now and 2030. This would lead to a shortfall of 54GW of potential wind and solar capacity and the consequence would be higher bills for customers and the UK falling behind other countries as investment and supply chains go elsewhere.