Insights
Energy management insights for
better business decisions
Posted 8 months ago | 4 minute read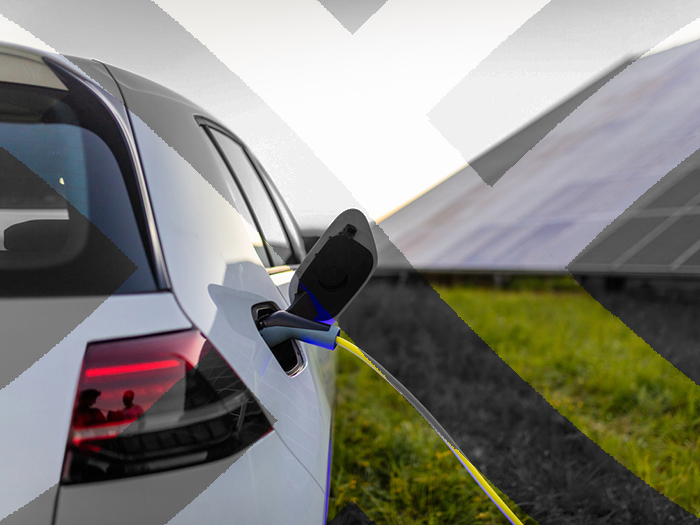 Electric vehicle smart charging action plan published
The government and Ofgem have sets out steps to make smart charging the preferred method of long duration charging by 2025.
Published on 18 January the plan notes that the decarbonisation of road transport is accelerating, and in 2022 one in six of all new vehicles sold in the UK was a plug-in electric vehicle. This means that enabling intelligent and automated smart charging at suitable locations will deliver a win-win situation. Smart charging harnesses the potential of energy use data and the latest energy innovations to deliver significant benefits for consumers, including allowing motorists to charge vehicles when electricity is cheaper or cleaner, allowing consumers to power their home using electricity stored in their vehicle, or even sell it back to the grid for profit. It is expected high mileage motorists could save up to £1,000 a year through smarter charging.
As of July 2022, all new charge points sold for private now must have smart functionality and the UK is consulting on a new policy and technical framework to unlock the benefits of domestic smart, flexible energy, and enhance its cybersecurity.
Through the plan, the government and Ofgem will:
work with industry to improve smart charging information provision to customers from 2023
build a shared evidence base of how the different levels of smart charging uptake, including vehicle-to-X energy will reduce electricity unit costs and use this evidence to inform policy from 2023
support industry to implement voluntary EV energy consumer service code of best practice in 2024 and monitoring its take-up by 2025
provide the right business landscape for EV smart charging products
ensure that all EV private charge points are secure and interoperable with Demand Side Response (DSR) service providers, enabling consumers to access the full range of smart tariffs and DSR services with confidence
investigate the technical and economic potential of public smart charging and address the barriers to smart charging at all long duration public charging settings
deliver the Vehicle-to-X Innovation Programme to address barriers to wide-scale deployment specific to this technology by 2025
build the evidence base to understand the relative costs and benefits of smart public and rapid public charging. This will include quantifying the energy system costs, carbon emissions, and potential charging costs to inform future policy direction in 2023
work with the Distribution Network Operators (DNOs) through the Energy Networks Association (ENA), building on the incentives for an efficient connection process for all low carbon technologies, to ensure that there is a consistent connection process for V2X across all regions
consider and assess what barriers may exist to the development and uptake of innovative new smart charging products and services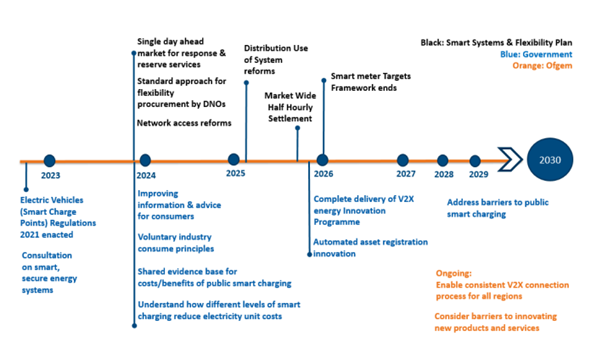 Source: BEIS
The government has also announced £16M funding from the Net Zero Innovation Portfolio (NZIP) for technologies that harness the potential of smart charging, including a smart street lamppost which will enable motorists to access smart charging on the move, and projects that will enable domestic appliances, from heat pumps to electric vehicle charge points and batteries, to integrate into a smarter energy system.
GridBeyond Managing Director UK & Ireland Mark Davis said: