Insights
Energy management insights for
better business decisions
Posted 1 month ago | 2 minute read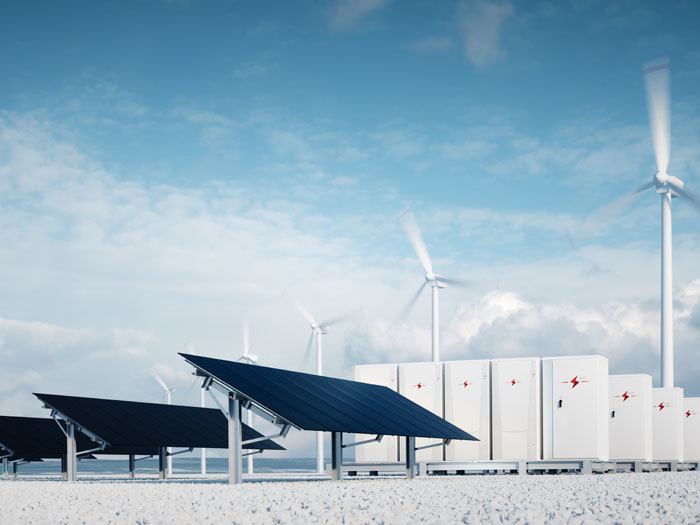 UK must do more to reach net zero
The UK is not on track to meet its goal of reaching net zero by 2050, and to meet this target government and industry must establish a clear roadmap for the future.
Within its UK Energy Transition Outlook, DNV forecast total annual emissions in the UK to be around 110tCO2e by mid-century, while this is an 85% reduction 1990 levels it is short of the legally binding target of 100%. It also found that the UK will fall short when it comes to meeting its Nationally Determined Contribution (NDC) commitment of cutting emissions by 68% by 2030, with a 55% reduction on 1990 levels being forecast.
The UK is set to remain heavily reliant on fossil fuels over the next decade, only falling to 70% by 2031, with much of this coming from the UK continental shelf. This will mean domestic production is a crucial part of UK security of supply across the medium term. Primary energy supply is expected to move from fossil fuels to low carbon sources, with the latter accounting for 70% by 2050, up from 20% today. This will happen as overall supply of primary energy to the UK drops from 2,000TWh per year in 2021 to 1,600TWh in 2050. This will change by mid-century, when low carbon supply sources dominate, with half from wind and solar, a third from bioenergy and the rest from nuclear.
DNV called for government to implement a roadmap, supported by clear business models and regulatory frameworks, helping to incentivise the urgent and significant ramp-up that is necessary when it comes to the uptake of low carbon technologies, especially in the buildings and transport sectors. This will include putting the consumer at the core of the energy transition; upgrading and building new grid infrastructure to support low carbon technology development; scaling up supply chains; and reskilling the labour force to support the energy system's evolution.
It also highlighted the need for a focus on reducing energy demand and on energy efficiency measures and other demand-side measures to reduce energy consumption. Government should, therefore, engage with industrial clusters on emissions reductions and with society as a whole on energy efficiency, lifestyle changes, travel reduction and modal shifts in transport.