Insights
Energy management insights for
better business decisions
Posted 1 month ago | 3 minute read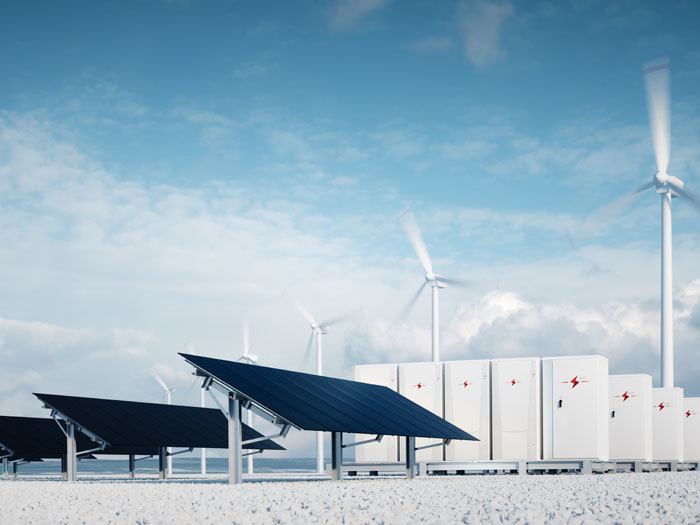 Government unveils energy security and net zero plans
Plans to scale up affordable, clean, homegrown power and build thriving green industries in Britain have been unveiled by the government.
Unveiled on 30 March, the plans aim to boost energy security and independence and reducing energy bills for the long term and maintaining a world-leading position in achieving net zero. The package includes a wide range of initiatives that cover everything from energy storage and transport to building retrofitting and carbon capture technology. It also includes significant investments in offshore wind, hydrogen and nuclear energy.
The measures announced include:
A world-leading commitment to Carbon Capture Usage and Storage, with the first projects progressing to the next stage of negotiations to rollout the first Carbon Capture clusters in the UK's industrial heartlands. A round for areas to apply for two additional future clusters has also been launched, with an opportunity for further projects to be added to the first two clusters. These announcements build on the £20 billion CCUS funding.
Kickstarting investment into the UK's emerging floating offshore wind industry by launching a £160M fund to support port infrastructure projects, securing the UK's leadership in this new technology.
Backing the first tranche of new green hydrogen production projects under the £240M Net Zero Hydrogen Fund, as part of the development of this new power source.
Opening the fifth round of the UK's world-leading scheme to incentivise investment in renewable electricity, backed by a budget of £205M. Contracts for Difference will build on the UK levy-funded support for renewable power since 2010, which amounts to around £80B. The scheme will now be held annually.
Announcing the formation of Great British Nuclear, which will be initially led by Simon Bowen as interim Chair and Gwen Parry-Jones OBE as interim Chief Executive Officer. GBN's first task will be to launch a new competition to select the best Small Modular Reactor technologies for development by Autumn. Small Modular Reactors are among the most advanced nuclear power technologies in the world.
Speeding up the planning process to attract investment by reforming the planning process to enable the building of more energy infrastructure, including solar power and offshore wind projects, more quickly.
Investing more than £380M into boosting EV charging points and infrastructure across the country to support the rollout of electric vehicles.
Reducing the UK's reliance on fossil fuels to heat buildings through a new £30M Heat Pump Investment Accelerator, designed to leverage £270M in private investment to boost manufacturing and supply of heat pumps in the UK.
Providing UK Export Finance with an extra £10B in capacity to boost exports, including from the UK's world-leading clean growth sectors.
Building a stable environment for businesses to invest and grow in the transition to electric vehicles and sustainable aviation fuel.
Key documents published: