On Demand Webinar:
Managing the potential of batteries in the energy transition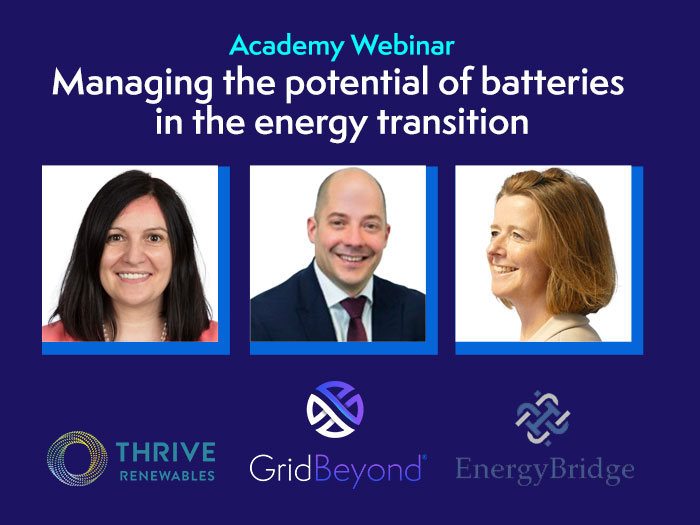 On Demand Webinar
Against a backdrop of high gas prices and tighter margins in late-2021, prices in the day-ahead power market reached £1,800/MWh, and balancing prices reaching over £4,000/MWh and in 2022 to-date we have seen Capacity Market auctions clear at record highs. Together with the introduction of new frequency response services, this has resulted in significant appetite for energy storage. But making strategic decisions to ensure maximum return on investment for these assets has never been more complex.
In our upcoming webinar, hosted in collaboration with Thrive Renewables and EnergyBridge, we will explore:
The role of batteries in the transition to net zero energy sector;
Commercial perspectives around operating and optimising battery storage assets;
Key considerations for securing financing for assets; and
The importance of market forecasting, revenue stacking, dispatch optimisation, and auction bidding strategies in ensuring that battery storage assets achieve their full value potential.
Meet the panel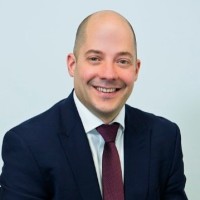 Chris Smith Asset Development Director, GridBeyond
Chris has been working in the energy industry since 1996. Working with multiple companies at different stages of growth, from start-up to established multi-national businesses. Successfully helping companies to grow their business or market share, predominantly in the purchase of renewable power from generators. His recent focus has been on renewables and 'Power Purchase Agreements' and on utility-scale batteries and their optimisation to balance increased intermittency in the power sector.
Chris will be joined by: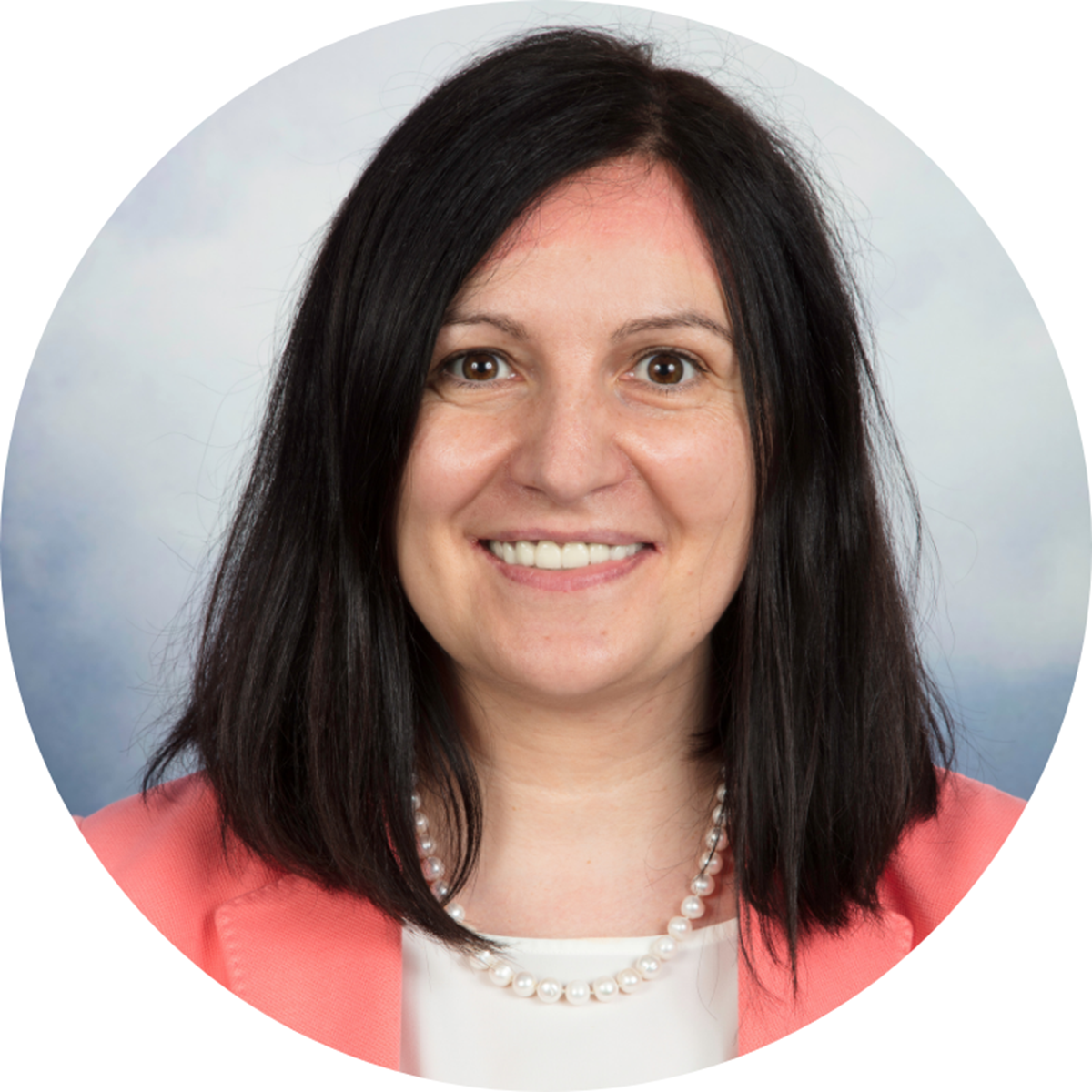 Monika Paplaczyk, Investment Director, Thrive Renewables
Monika joined the team in 2007 whilst the company was managed by Triodos Bank. In her role as Investment Director, Monika leads the investment team in the originating, development, acquisition and construction of sustainable energy assets, as well as managing the commercial aspects of the portfolio. Monika is part of the advisory group for Innovate UK's 'Prospering from The Energy Revolution' challenge, which is investing up to £102.5 million in industry and research to accelerate innovation in smart local energy systems.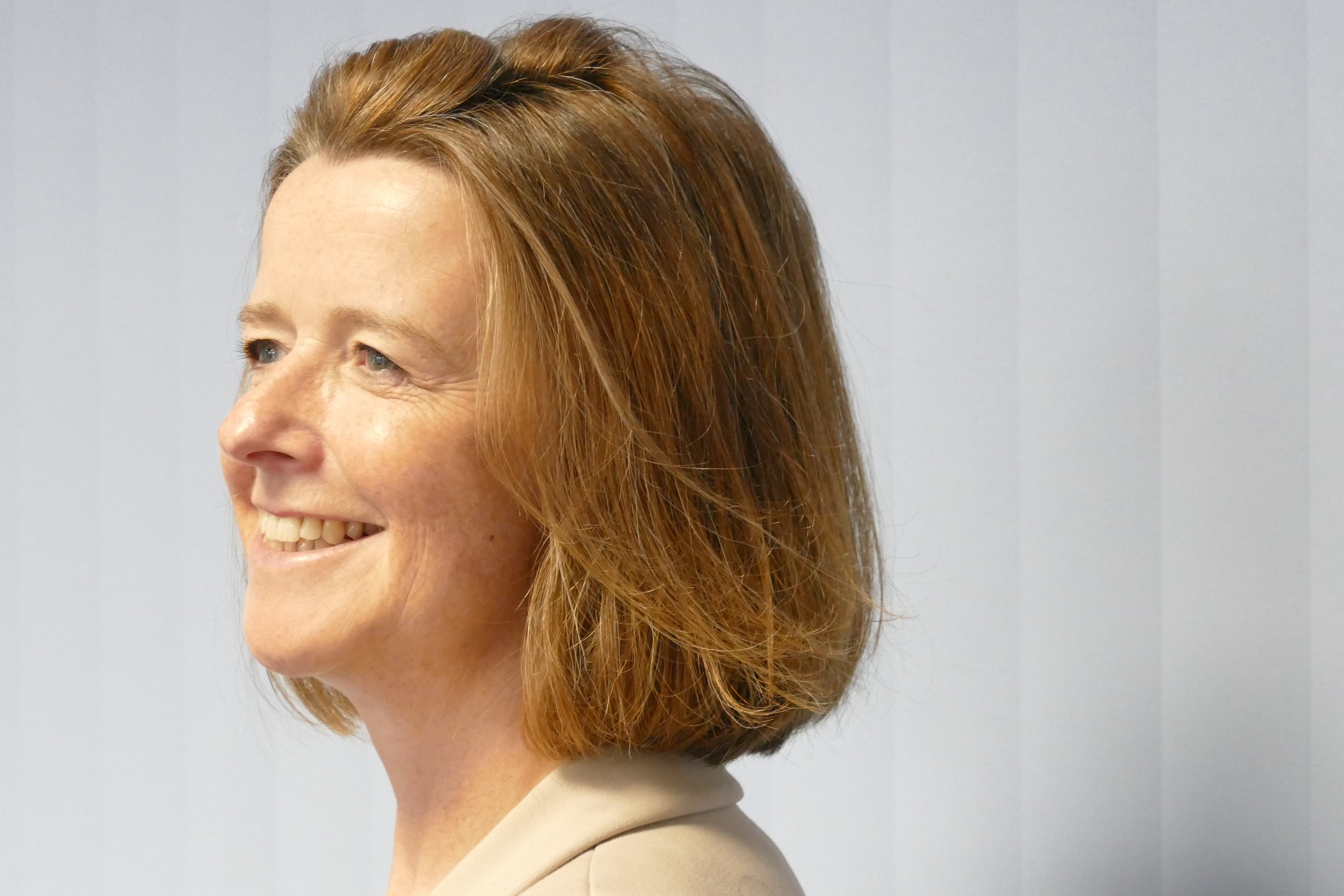 Jo Butlin Chief Executive, EnergyBridge
Having spent over twenty years in leadership roles working across the energy sector Jo set up EnergyBridge (UK) Ltd in 2017, to help businesses and investors navigate the energy market. She now has a mixed portfolio of Board positions and consulting clients using her deep and broad knowledge and experience of policy, regulation and operational leadership in the sector.
Jo is Chair of OFGEM's Electricity System Operator (ESO) Performance Panel, and also Chair of the Board of The Energy Consortium (TEC), who are focused on helping the Higher Education sector to effectively manage their energy and carbon costs. She is a founder member of the Women's Utilities Nework (WUN), a committee member of the ICAEW's Energy and Natural Resources Group and a member of National Grid ESO's Power Responsive Steering Committee.