Insights
Energy management insights for
better business decisions
Posted 5 months ago | 2 minute read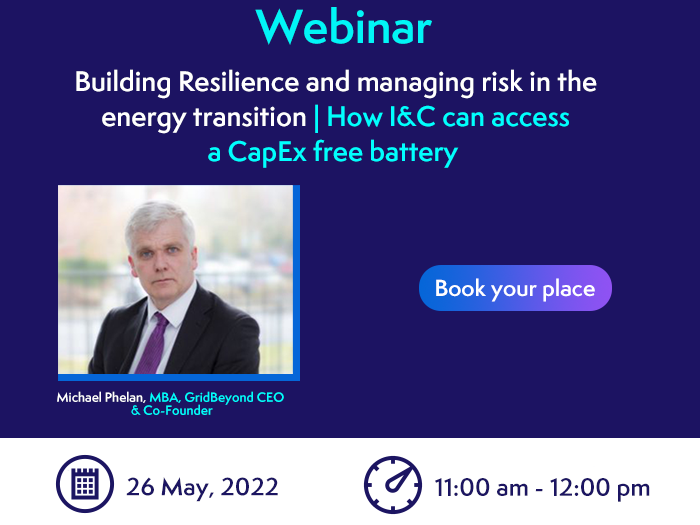 Energy resilience and stability is being discussed more frequently as demand for power increases, prices are becoming more volatile and new technologies are introduced that require greater grid connection capacity and power consumption. Meanwhile while electricity networks are designed to be as robust and resilient as possible, natural hazards and increasing intermittency of electricity generation presents risks for the grid, and therefore for businesses. The result is that more and more businesses are choosing to add energy storage to their site, but, as we noted in our recent Global Energy Trends 2022 White Paper, for some businesses regardless of recent falls in the cost of battery storage systems, the high upfront costs are a key barrier.
In this webinar, hosted with Energy Live News, GridBeyond Chief Executive and Co-Founder Michael Phelan will explore how:
a battery installation can be used to cut energy costs by providing a hedge against energy price peaks
an onsite battery can supply reactive power to your site, reducing the possibility of a brownout or blackout, eliminating down-time and ensuring production is not disrupted
why a battery storage asset may be more suited to shielding critical onsite assets than a traditional UPS or fossil-fuelled back-up system
your business can reach its sustainability targets by integrating a battery on site
an on-site battery can support and mitigate risks associated with fleet electrification and the rollout of EV charging infrastructure
how GridBeyond is supporting businesses across the UK and Ireland install battery storage assets with no upfront costs
Your Host: Michael Phelan, MBA, GridBeyond CEO & Co-Founder
Michael has over 22 years management experience in sales, marketing and product development in electronic and software companies targeting the energy sector. 
Prior to founding GridBeyond, Michael held positions at Philips, Microsol, PCAS and Duolog in automation and electronics. He was responsible for developing European, Asian and American markets and OEMs such as Invensys, Mitsubishi, Toshiba, and Alstom. In addition, he has facilitated several successful exits. Michael is a graduate of University College Dublin where he obtained an MBA in Business Administration, Management and Operations.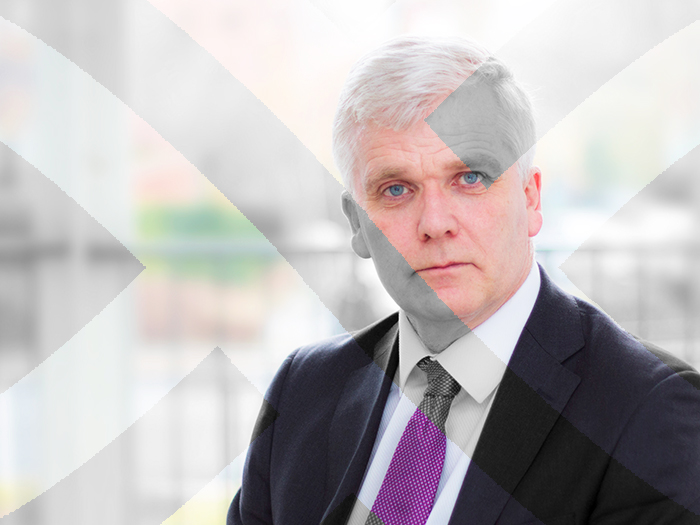 Find out how GridBeyond is working with I&C businesses to install batteries on their sites at no upfront cost
What | Building Resilience and managing risk in the energy transition | How I&C can access a CapEx free battery 
When | 26 May 2022 |  11:00am-12:00pm