Insights
Energy management insights for
better business decisions
Posted 1 month ago | 8 minute read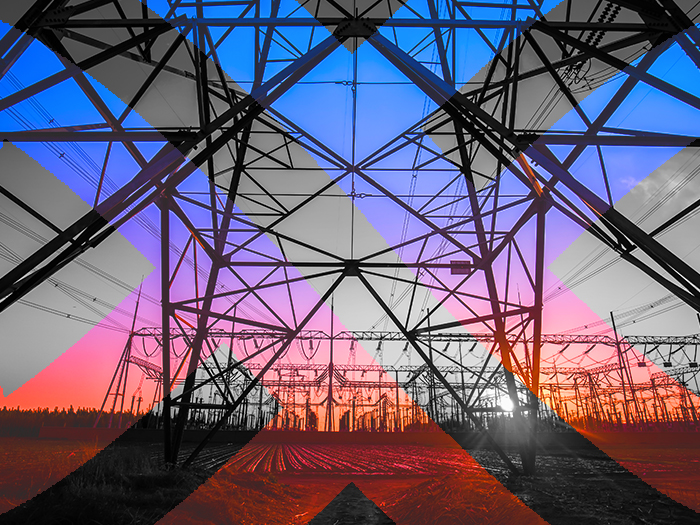 Navigating the energy crisis
Energy-intensive industries across the globe are experiencing one of their most difficult periods in recent memory, facing a host of overlapping challenges that impact their cost of operation and competitiveness for the future:
Record energy price increases
Unprecedented price volatility
Insecurity over energy supplies
The risk of enforced downtime, with the resultant productivity loss and possible damage to equipment
Increasing pressure to come up with a workable net zero strategy and take action to reduce emissions
Companies need an energy strategy that tackles all these challenges, protecting them from the energy-related risks that threaten their operations as well as bringing them into the 21st century with action on climate.
The good news? All of these challenges are linked and can be solved together – with the right technology.
Here we explain what companies should do in the short, medium and long term to:
Protect against rising energy costs
Gain energy independence and security
Meet net zero targets
The energy crisis: where we are now
The past few months have seen unprecedented volatility in the energy markets across the world; an EU-wide gas supply squeeze meant that wholesale gas prices were already hitting record highs before the end of 2021. Russia's invasion of Ukraine and Germany's decision to pause on approval of the Nord Stream 2 gas pipeline have fuelled further price volatility and raised many questions about the future security of supplies in many markets across the world.
This isn't a temporary situation and industry analysts are expecting that the situation could persist into the 2030s and beyond. At the same time, there is growing pressure to act on emissions and climate change.
In addition, further pressure to engage with climate issues is coming from investors, customers and other stakeholders. Last year, the Institutional Investors Group on Climate Change (IIGCC), a group of investors that collectively manages over $14T of assets, called for businesses to be held to account on their climate strategy. Its request for businesses to publicly meet climate criteria is evidence of a shift in the investment community.
What are the options?
Businesses need solutions that will prove they are serious about decarbonising their operations while reducing the risk to operations caused by energy prices.
Conduct an energy audit
You can't start reducing your energy costs if you don't know where energy is being used. The purpose of an energy audit is to identify areas and processes where energy use can be reduced.
At GridBeyond, we have years of experience in delivering energy audits for the public, and the industrial and commercial sectors. We use monitoring equipment to diagnose energy wastage and develop energy efficiency options, including for your carbon reporting obligations.
Examine your procurement
I&C businesses have significant potential to both reduce costs and make revenues by taking advantage of short-term downward energy prices through hybrid and flexible tariffs. Whether you have a broker or manage your own supply contracts, we can support you with energy procurement.
Through a deep understanding of your requirements, our trading and energy experts will draw upon our AI smart forecasts to provide advice on a tariff type and supplier that will allow you to best monetise your position. We will also review your existing hedging policy and make recommendations on load shape to ensure optimum procurement efficiency and reduced costs for your business.
Another option, additional to or instead of onsite generation, is to sign up to a corporate power purchase agreement (CPPA). A CPPA allows you to sign a contract with a generator without physically connecting supply. Signing a CPPA means that you can agree on a fixed price per unit directly with the generator, usually below market price. This price can be fixed throughout the duration of your contract, so you are protected from the unpredictability of wholesale energy pricing. However, this very unpredictability means that it is a good idea to build some flexibility into your CPPA contract. At GridBeyond we provide a link between renewables generators and energy buyers, enabling them to hedge against risk and gain benefits through CPPAs.
By accurately forecasting forward power prices and your business demand GridBeyond's AI-powered platform helps match your site demand with managed renewables generation and battery storage assets, helping you to manage price risks and make the biggest saving per MW, while boosting your green credentials.
Reducing consumption through energy efficiency measures is the first move, but if your company's core activities are energy intensive then you will have a significant level of demand remaining, even with the most efficient equipment and processes.
You need a way to ensure that the energy you do consume is less exposed to market volatility and decarbonised as much as possible. This means a strategy focused on taking control of your energy, having clarity on where it comes from and what it consists of and optimising usage for the best results. Demand response provides a range of benefits. From a simple cost and carbon savings, through to pattern monitoring for optimisation (and everything in between).
The most basic example would be the way that customers adjust their consumption to use more at cheaper times. But a sophisticated energy strategy uses behavioural change to maximise the use of self-generated power and reduce emissions per kWh.
For example, a metal manufacturing plant might schedule the operation of its furnace for times when its renewable asset is likely to have high output. Food manufacturers might shift the run time of cold stores for the same purpose.
By gathering data, GridBeyond's AI-powered Point platform can identify and understand energy patterns to see where efficiencies can be made. The same platform uses your operating parameters and schedules to optimise resilience too.
GridBeyond's DSR services control your energy assets in real time. That means you can protect your operations from volatile prices, avoid high tariffs, and maximise cost efficiencies without disrupting your operations.
Increase generation or invest in storage
More and more businesses are choosing to add embedded generation to their site. Properly managed generation helps to develop a holistic energy strategy, whilst ensuring your business sees the best possible return on investment.
Generation is split into 2 sections: optimise current generation and find new generation opportunities. By identifying how your current generation assets can be best utilised, it is possible to ascertain where additional generation might work best.
Energy storage is another key tool in your strategy, reducing your reliance on the grid and allowing you to take full advantage of renewable output. In addition, you can use the power stored within the battery to provide a hedge against energy price peaks, drawing from the battery at time of high prices, or selling power back to the grid when market prices are high.
If you have ruled out battery installation as too expensive in the past, it is worth re-evaluating this decision in light of rising energy prices. In addition, by combining battery storage with any on-site generation or load assets you can further reduce your carbon footprint and help increase the volume of renewables in the energy mix. If your on-site generation exceeds your needs, batteries allow you to store surplus energy or export electricity to the grid.
GridBeyond understands the complexities of battery storage technologies and will work with you to install on-site battery storage system that provides a clean, stable and uninterrupted energy supply, eliminating the risk of grid disruption. All at no up-front cost to your business.
Take advantage of trading
Large industries are increasingly trading electricity through markets to better manage their energy supplies and reduce costs. But optimising asset requirements for participation in a growing number and fast-changing energy markets can be a challenge without the right technology or expertise.
By forecasting everything from weather conditions, the need for balancing actions on the grid to short-term wholesale market prices Point Ai. Trade helps you manage your flexible energy purchasing and on-site assets. Drawing upon Big Data and Machine Learning, the GridBeyond Ai. Trade solution uses Artificial Intelligence to forecast electricity prices on both long and short-term markets and your own site consumption on a sub-second basis.
Ai. Trade will then create an optimised solution for your load and identify arbitrage opportunities across all available short-term markets. It will balance this with your assets, production schedules, and flexibility strategy.
Once an optimised solution has been created, our Robotic Trading function will make the best available trades for you in real time – monetising your position continuously.
Conclusion
Energy prices are continuing to rise. While business energy management can be challenging, your operating costs can soar if you don't act. Some energy management measures can be expensive and challenging to implement, but there are a variety of ways that your business could not only reduce energy costs but also benefit from volatility in energy prices, but having the right technology is critical.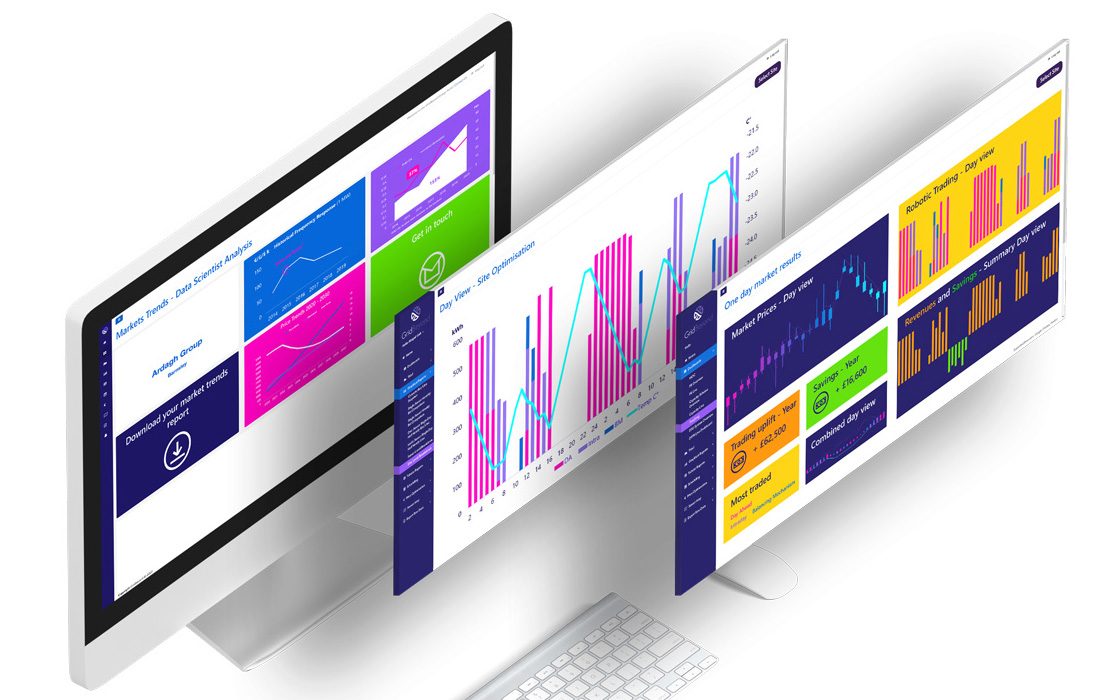 Ai. Services
GridBeyond's Ai. Services consist of three complementary products: Ai. Terms, Ai. Trade & Ai. Thrive, which together, will transform your energy into opportunity.
Learn more