Insights
Energy management insights for
better business decisions
Posted 3 months ago | 2 minute read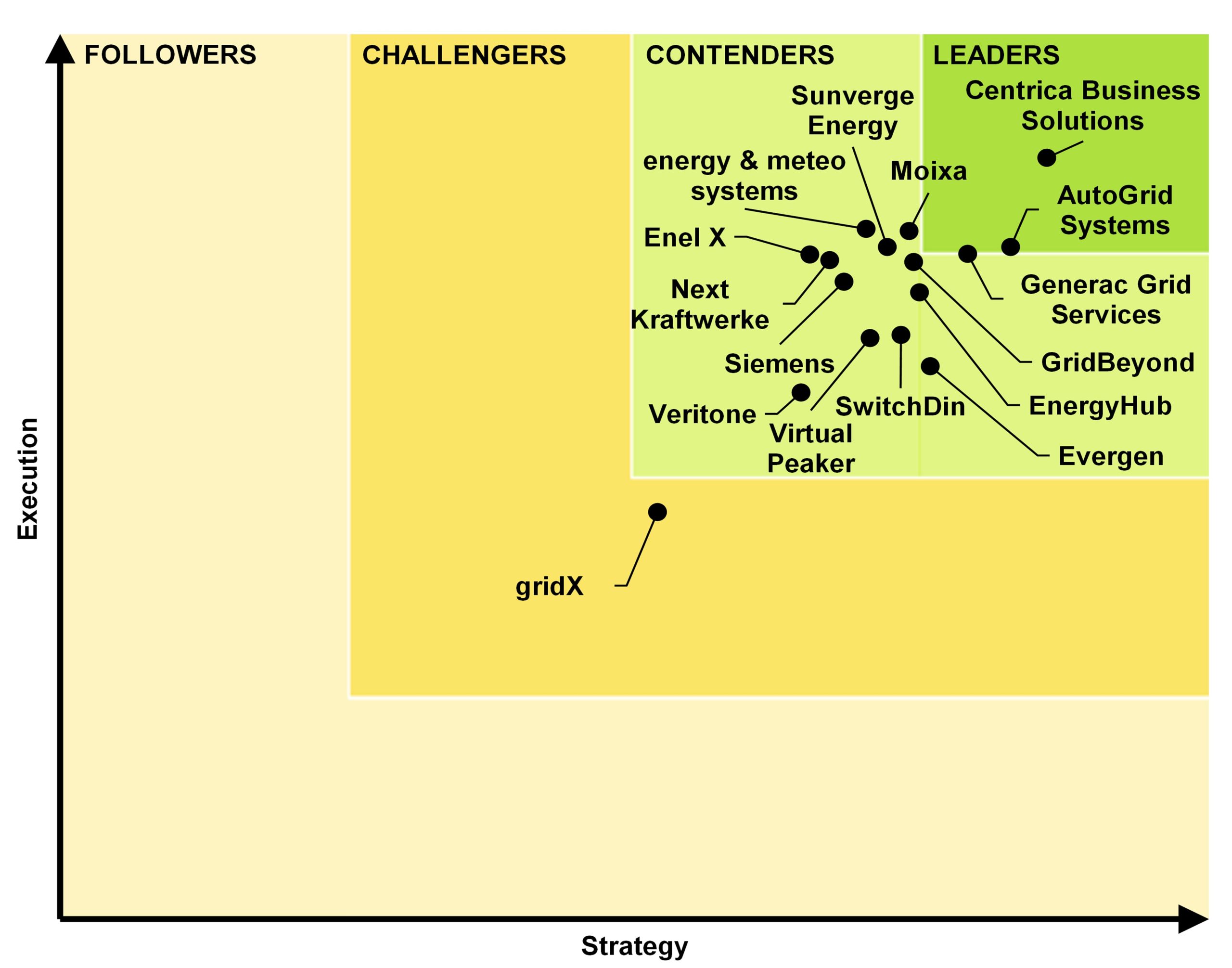 GridBeyond ranked among the top five Virtual Plant Platform providers by Guidehouse Insights
GridBeyond has been ranked in the Guidehouse Insights, a leading independent research firm, as one of the top Virtual Plants Platform (VPP) providers in its latest Leaderboard Report.
The Virtual Plant Platform (VPP) report, published this month, shows the type of offers and service providers available in the energy sectors. It examined 16 VPP platform providers that were rated using criteria such as: vision, go-to-market strategy; partners/acquisitions/investors; DERMS integration strategy; technology scope; geographic reach; sales, marketing, and distribution; platform performance; value chain capture; project portfolio; business model; and staying power.
The energy landscape has become more complex and diverse especially as it moves away from fossil fuels and moves towards renewables. VPP combines different energy sources including distributed generation, energy storage and demand response to trade energy in line with real time market signals. Thanks to VPP innovations, consumers are not anymore passive users of energy but become active parts of the energy value chain.
GridBeyond's technology balances and orchestrates energy generation, storage and industrial load in a coordinated system. GridBeyond's intelligent energy optimiser, lies at the core of its services. By connecting load, generation, and storage assets with the opportunities of the energy markets our technology bridges the gap between distributed energy resources and the requirements of the power grid.
To access the full report follow the link here